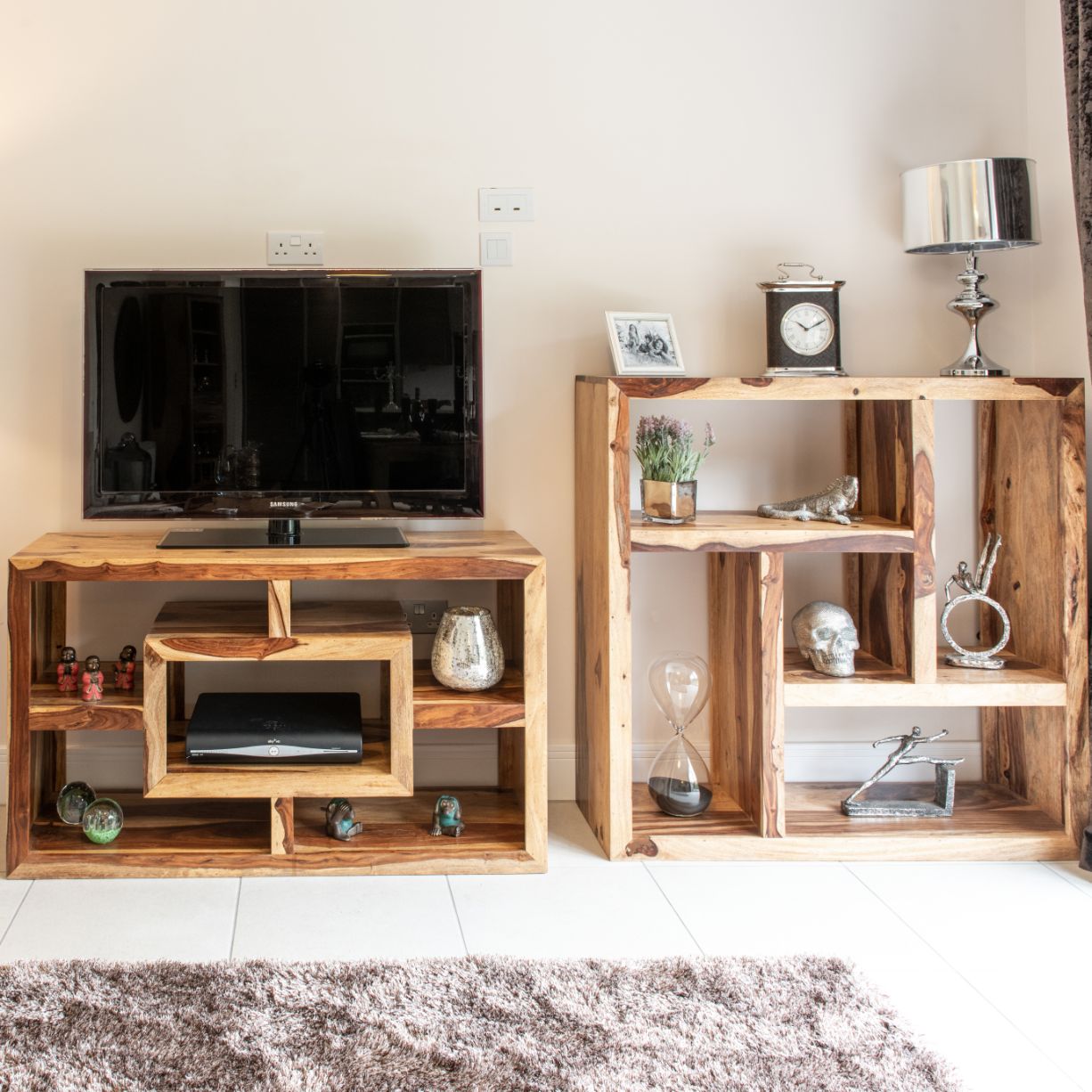 Welcome to our Cube Light Living Room Furniture, a range of premium product which are designed to heighten your living, relaxing and overall Solid Wood Furniture experience.
Within this page you will see a vast amount of deluxe Sheesham Wood Furniture pieces which have been lovingly crafted and guaranteed to provide an abundance of sophistication. Furthermore, we are proud to offer items such as Cube Bookcases to trasnform your living room into a functional aesathetic.
All of our Solid Wood Living Room Furniture features a glossy exterior, and in this example we have coated each unit with a vibrantly thrilling light wood finish. This means you can create your dream interior design with ease and add your own personalised twist. 
From Cube TV Units to any of our larger frames, there are products here for every thought or desire, so why not browswe our extensive range below.