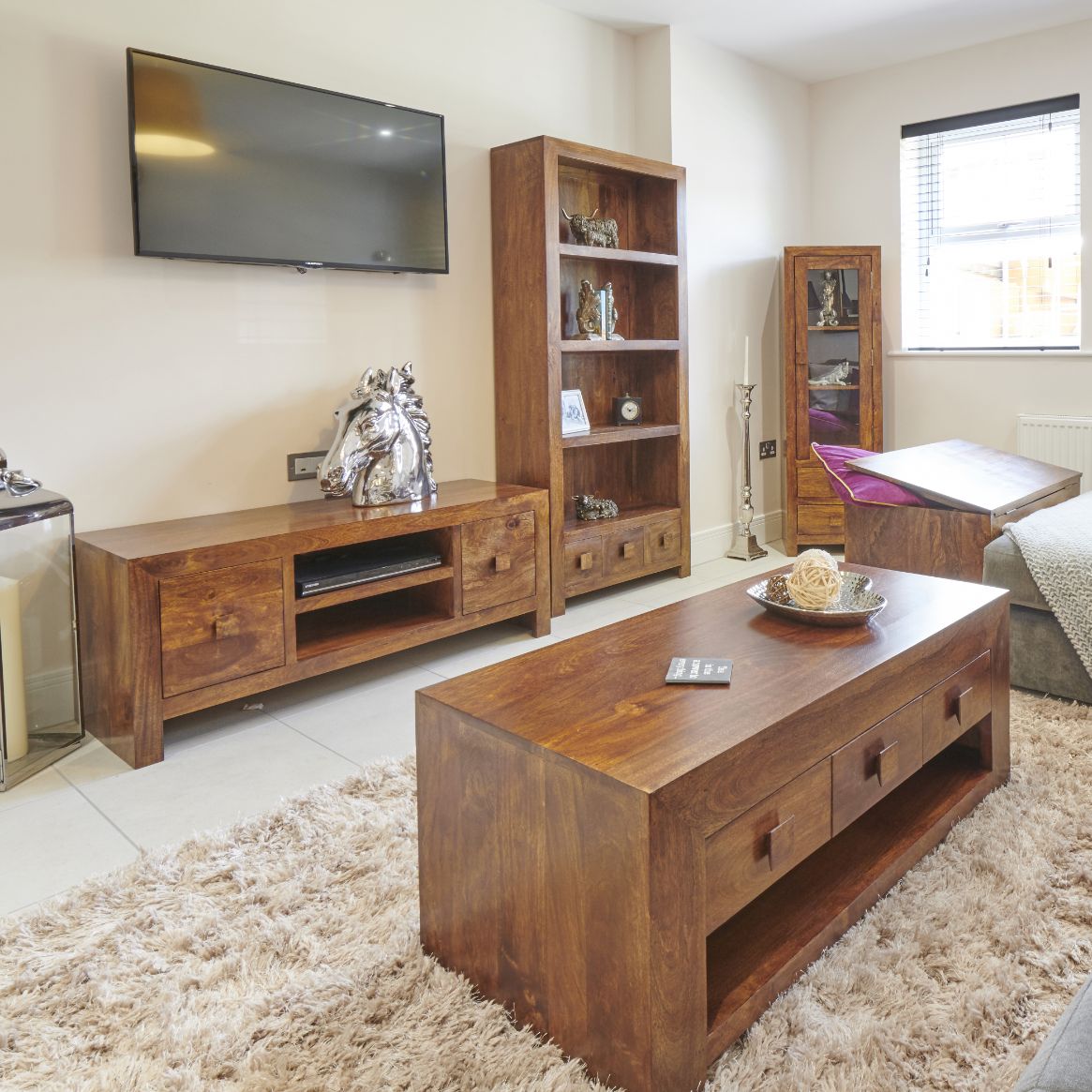 Here you will find our immersive range of Dakota Furniture. Perfectly suited for the living room, classics such as Dakota TV Units can be found here - all in a thrilling dark wood finish.
Here at Trade Furniture, we strive to lead by example and create a perfectly sleek interior design which will continue to service your family throughout the years thanksto our modern furniture. This includes an abundance of functional frames such as our Dakota Sideboards, of which feature solid wooden handles and a burst of Indian flair. 
The dark wood finish brings out the sleek design of the Mango Wood, which is naturally sourced and crafted with a skillfull eye to create fantastic Solid Wood Furniture.
Our Dakota Mango Furniture units are designed to be durable and functional, so whilst they thrive in your home they are also easy to use and support storage, cups and even decorations as well as much more. 
Browse the complete collection below, and bolster youre home living room aesthetic.