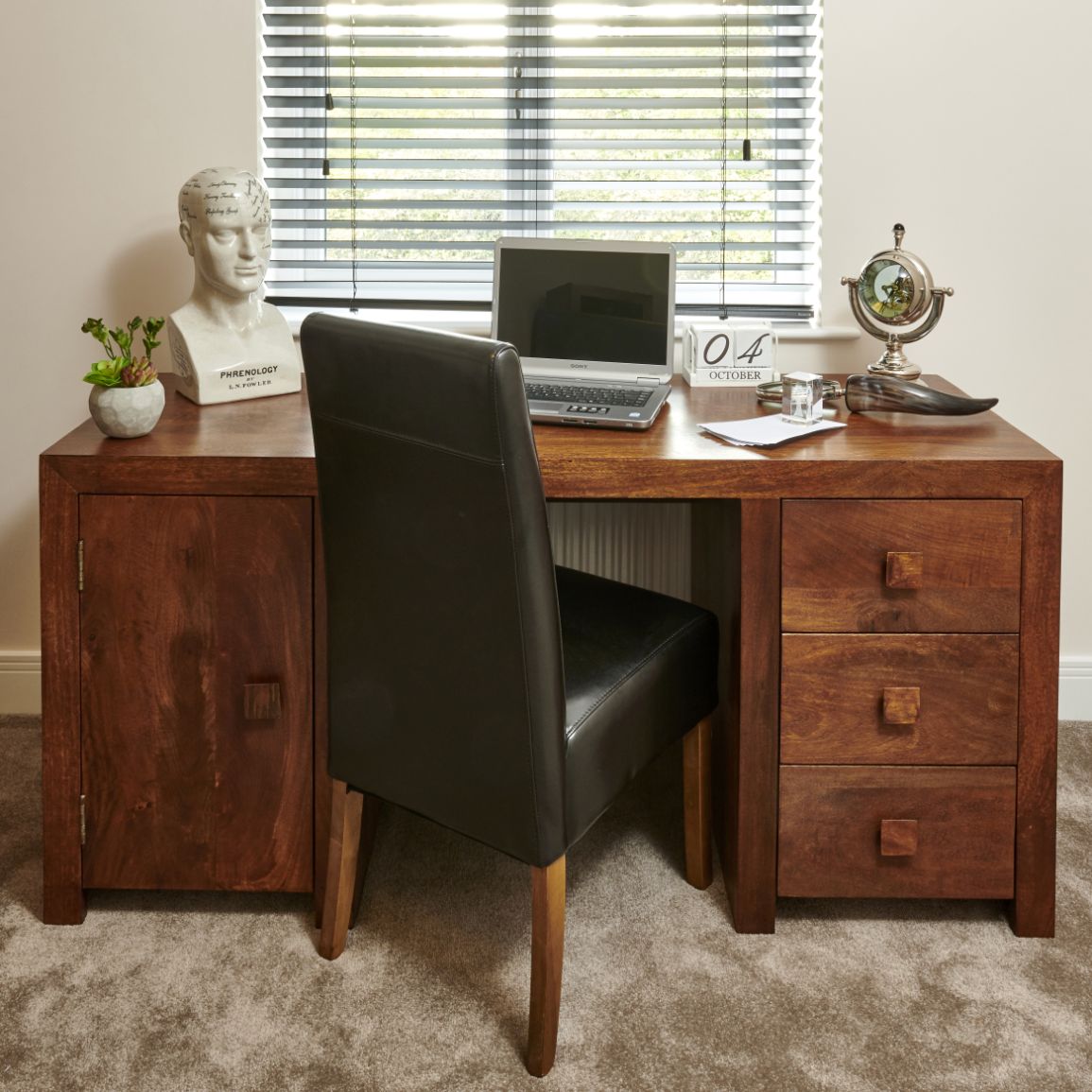 Welcome to the Dakota Mango Wood collection, which in this case is luxuriously suited for your dream office space.
On this page, you will find only the finest Dakota Mango Furniture, fashioned from naturally sourced wood and completed with an elegant dark wood finish.
Each of these lavish designs encapsulates modern and stylish designs to thrive in your study or office area. From Dakota Desks to Dakota Sideboards, these products not only look amazing but offer practical functions to assist in-home or work environments. 
Just like our Dakota Coffee Tables, these immaculate units are fashioned from charming Indian Mango Wood and rounded off with a dark wood finish for alluring luxury and sophistication.
Build your dream Dakota Mango Study aesthetic below.